Great Family Bloggers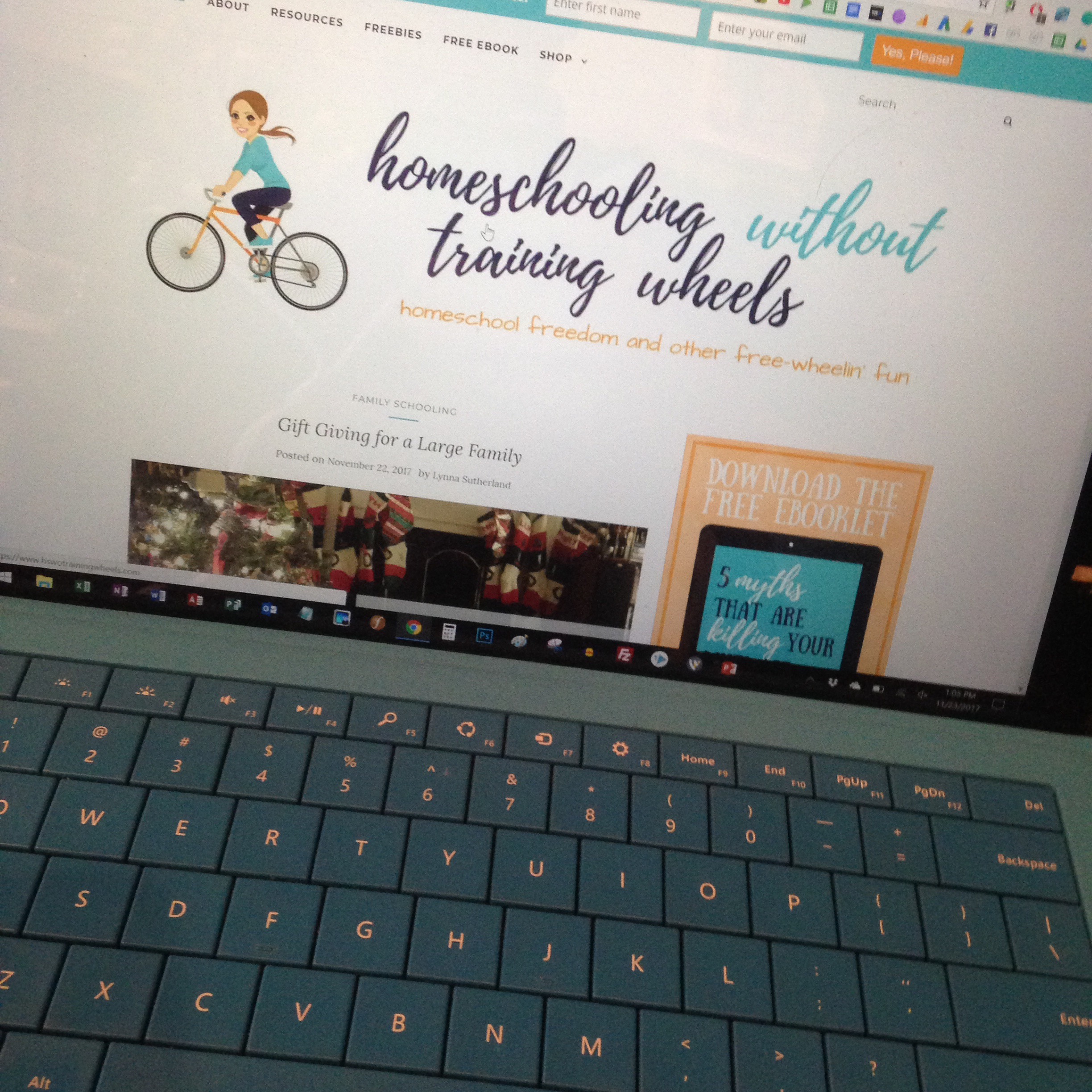 Family Blog Sites We Love to Read
FROM WENDY:
I have so many favorite homeschool and family bloggers, and the list is constantly evolving.
Especially recently as we've plunged into the homeschool world, I have been extremely grateful for the wealth of information, ideas, and encouragement out there.
In alphabetical order, since I love them all too much to rank them:

Afterthoughts
Brandy Vencel has great resources for people interested in a Charlotte Mason approach to homeschooling (if you don't know what that is, she is for sure the person to ask!). Whether you follow that approach or not, Brandy's weekly newsletters are always packed full of thought-provoking content.
Farmhouse Schoolhouse
Elsie Ludicello is one of the most encouraging voices in the homeschool community. Her Instagram posts are beautiful and uplifting, and her homeschool is an inspiration; definitely one to follow.
Kara S. Anderson – Supporting you in real-life homeschooling
I love Kara Anderson for her sense of humor and approachable style; her down-to-earth approach to many topics always resonates with me.
Little Earthling Blog
I first discovered Renee when searching for large family organization solutions. As a mom of fourteen, she has great perspective to offer!
Read-Aloud Revival
Sarah Mackenzie is also the author of Teaching from Rest: A Homeschoolers Guide to Unshakable Peace. Her book and her homeschooling posts were so so formative for me when we began our homeschool adventure.
Simple Homeschool – Never let your schooling interrupt your education.
Simple Homeschool has a number of contributing writers, and is so full of diverse and wise perspectives. Jamie Martin is the editor, and she has also written a great ebook that I have found hugely helpful.
JAMIN RESPONDS: You go girl…? I'm glad you spend so much effort to be fantastic in your domain!
JAMIN'S FAVORITE FAMILY BLOG
tldr: Really? Great family bloggers?
Um…I'm sure we've benefited from lots of family blog bloggers, but that would be because of Wendy. I'll willingly blast through dozens of hours of podcasts and audio books each week, but I'm not doing a whole lot of reading other people's blogs. So I guess here's a shout-out to any dudes reading this. Thank you. And I'm sorry. On a more helpful note, here are some podcasts and audio books I love.
WENDY RESPONDS: It is true…we have benefited tons from the wonderful family bloggers out there! I'm sure we've benefited just as much from all those audio books, just in different capacities, right?

src="https://html5-player.libsyn.com/embed/episode/id/5957846/height/360/width/450/theme/standard/autonext/no/thumbnail/yes/autoplay/no/preload/no/no_addthis/no/direction/forward/" height="360″ width="450″ placement="bottom" theme="standard"
---
---